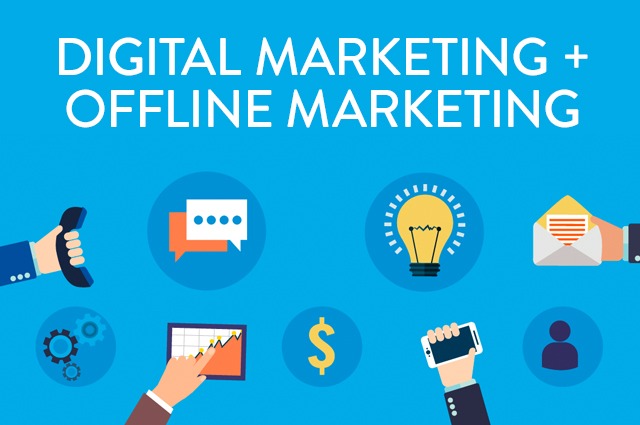 Ever since the introduction of computers and laptops in the corporate world, the ways of doing things have changed forever. Now companies don't fill out thousands of pages in preparing their strategies, developing their marketing plans, and doing all their office-related work on pages, rather they use computers and laptops to perform all their duties in the most environment-friendly fashion. Moreover, the conversion to machines has massively reduced the amount of time required to carry out an activity or a task. The same is the case with the field of marketing as the advent of machines like computers, smartphones, and laptops have changed the face of the industry forever. The conventional marketing has virtually been replaced by digital marketing and all the biggest companies use it to woo new customers and excite the existing ones.
Let's take a look at some of the tips that can go a long way in giving you the competitive edge over your peers.
Digital marketing is very much unlike conventional marketing as fresh and plagiarism-free content comes right at the heart of it. As part of the conventional marketing practices, many companies use the popular advertisements of many big western companies with a little change to market their products. However, there is no such thing when it comes to digital marketing. Your fresh and unique content is your strength and keeps you apart from the crowd. The unique content always incorporates the search engine optimization of your website, which in return grabs the maximum exposure on the internet. An increased number of traffic on your website always means that your products are getting a great exposure.
Apart from generating unique and fresh content, you should also rely on the social media platforms like Facebook, Twitter, Instagram, YouTube, etc. to help generate more traffic on your website. You can also build a great rapport with your followers through these social media platforms as increased level of confidence and trust among your customers always results in bigger business.
Another important aspect of digital marketing is the use of infographic content as part of your Facebook marketingYou can generate infographic content which may contain crucial information about various trade and business figures and show the comparison within and outside your industry. Moreover, you can always comparison your products with other leading brands in such infographic-based posts and content, which give your users a great idea about the quality of your product.